The War on Christians in The U.S.A.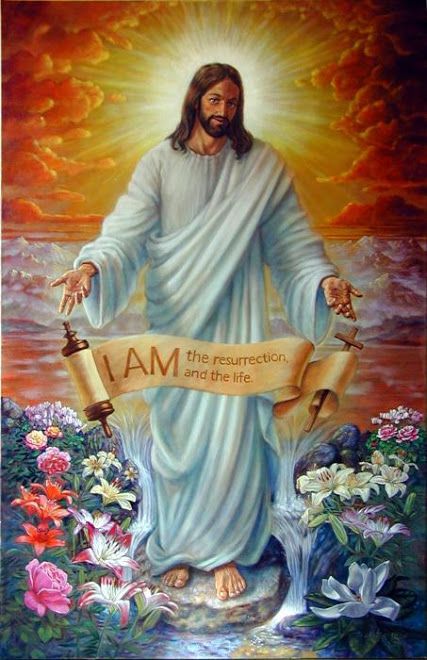 From: rtrowbridge@[redacted]
To: forknown@[redacted]
Subject: CSP Training
Date: Fri, 5 Apr 2013 10:30:22 -0600
On April 1, 2013 I attended training in La Junta, Colorado hosted by the Colorado State Patrol (CSP). The training was from 12:00 pm to 4:00 pm and covered two topics, Sovereign Citizens, and Outlaw Motorcycle Gangs. I was pretty familiar with motorcycle gangs but since we often deal with the so-called sovereign citizen groups I was interested to see what they had to say. The group consisted of police officers, deputies, and CSP troopers. There were about 20 people in attendance. Trooper Joe Kluczynski taught a 2-hour section on sovereign citizens. Kluczynski spent most of his two hours focusing on how, in his view and apparently the view of Homeland Security, people turn to the sovereign citizen movement. Kluczynski started off by saying there are probably some sovereign citizens in this room and gave a generalized list of those groups that have sovereign citizen views. Among those groups, Kluczynski had listed, were those who believe America was founded on godly principles, Christians who take the Bible literally, and "fundamentalists". Kluczynski did not explain what he meant by "fundamentalists" but from the context it was clear he was referring again to those who took the Bible literally or "too seriously."
While Kluczynski emphasized that sovereign citizens have a right to their beliefs, he was clearly teaching that the groups he had listed should be watched by law enforcement and should be treated with caution because of their potential to assault law enforcement. Kluczynski explained why he believed these groups were dangerous saying they were angry over the election of a black president.
When someone in the group suggested the failing economy was probably much more to blame, Kluczynski intimated that those who are not going along with the changes in America will need to be controlled by law enforcement. Kluczynski even later questioned some of the troopers present if they were willing and prepared to confiscate "illegal" weapons if ordered to.
Kluczynski's assignment with the CSP was an Analyst for the Colorado Information Analysis Center, (CIAC). CIAC is funded by Homeland Security funds and run by the CSP. Kluczynski said he gets his information from the Department of Homeland Security. Kluczynski said he was leaving the CSP at the end of that week (March 29, 2013) to begin his new career with Homeland Security. I thought he was perfect for the job.
Ron Trowbridge
Undersheriff
Prowers County Sheriff's Office
Read more:
http://joemiller.us/2013/04/colorado-undersheriff-claims-dhs-state-police-are-targeting-christians/#ixzz2PnxpEpeQ
Homeland Security surveillance detected on Christian website
The U.S. administration has made clear in a number of cases that it is concerned about conservatives as a potential danger
and even has argued in court that it wants the authority to track American citizens in order to develop "probable cause" needed for search warrants.
WND reported in 2009, shortly after Obama took office,
that a
Department of Homeland Security report
warned of the possibility of violence by unnamed "right-wing extremists" – people concerned about illegal immigration, increasing federal power, restrictions on firearms, abortion and the loss of U.S. sovereignty. The report pointed to returning war veterans as particular threats.
Read more at
http://www.wnd.com/2011/07/327769/#1tdVm8OpoDEMHSqB.99
A U.S. Army training instructor listed Evangelical Christianity and Catholicism as examples of religious extremism along with Al Qaeda and Hamas during a briefing with an Army Reserve unit based in Pennsylvania, Fox News has learned.
The incident occurred during an Army Reserve Equal Opportunity training brief on extremism. Topping the list is Evangelical Christianity. Other organizations listed included Catholicism, Al Qaeda, Hamas, the Ku Klux Klan, Sunni Muslims, and Nation of Islam.
The military also listed "Islamophobia" as a form of religious extremism.
Army spokesman George Wright told Fox News that this was an "isolated incident not condoned by the Dept. of the Army."
"This slide was not produced by the Army and certainly does not reflect our policy or doctrine," he said. "It was produced by an individual without anyone in the chain of command's knowledge or permission."
Wright said after the complaint was lodged, the presenter deleted the slide, and apologized.
"We consider the matter closed," he said.
The incident was made public by a soldier who attended the briefing. He asked for copies of the presentation and sent them to the Chaplain Alliance.
Army Labeled Evangelical Christianity and Catholicism as Religious Extremism
Its not just those headlines, they are merely some of the most recent. Its these and so many more attacks. We have to stop it! God has been good to America. Very good! How can we now let our elected officials turn America's back on God?
I hear people talk every day about how they miss the "good old days". What has changed? God hasn't. America has. Its time to change it back! Its time for Preachers to start Preaching again instead of being afraid the may alienate a member. Its time for Churches to once again be not a place we have to go for an hour on Sunday morning, but the center of our community! A place where we want to be with our family not just on Sunday morning! A place where we Worship Jesus not just listen to a little 20 minute Sermonette!
Its time we start Praying again. We need to Pray for country! Pray for our leaders!! Pray God will help us elect leaders who will not stand by and let this assault on Christianity occur! We have to do our part. We have to stand up to those who say we can't Pray in public places yet let Muslims block of streets for Islamic Prayers. We have to stand up to those who say we must remove Crosses, Nativity scenes etc,,,!
Enough is ENOUGH!!!