Women in Islam, Part Two
Current articles:
According to the SHO, the jirga members held Gulzar responsible and asked him for his youngest daughter Aisha* Bibi,7, as vani for the younger son of Karim Dad. On jirga's verdict, Aisha's nikah was solemnised with Munsif,9.
Link to Article:
http://tribune.com.pk/story/447178/outdated-custom-one-abducted-eight-held-in-separate-vani-cases/
There also appears to be a cultural clash between non-Arab Muslims from Pakistan, Afghanistan, the Balkans and Chechnya on the one hand, and Arabs from Syria, Libya, Tunisia and Jordan on the other, over the exploitation of sex slaves.
Some Islamists consider these women to be spoils of war, especially the wives and daughters of regime supporters, but local fighters are more apprehensive about the issue. Dozens of women have reportedly been sexually assaulted.
Link to Article:
http://english.al-akhbar.com/node/12796/
Makram Ouda, executive director of the Jordanian Women Union said that they have found 70 Egyptian women who were trafficked into Jordan and kept there as part of the sex trade network after their husbands "bought" them from their parents.
And while the marriage contracts are legitimate, these new brides find themselves working either as beggars or as sex workers.
The phenomena of forcing young girls to marry rich men is not new in Egypt. Many reports have exposed the practice that allows fathers facing difficult living situations to "give their daughters away" for an amount of money. Later the young girl, sometimes as young as 14-years-old, according to some news reports, find themselves in a foreign country with a stranger as a husband, disconnected from all they know.
They are abused in the worst ways possible and the lucky ones seek help and return home.
Link to Article:
http://www.bikyamasr.com/79064/human-trafficking-sex-trade-to-egypt-on-the-rise-jordan-reported-as-hub/
(CNN)
-- Outraged Tunisians took to the streets by the hundreds Tuesday, angrily protesting the treatment of a woman who was allegedly raped by police officers -- and then charged with public indecency when she filed a complaint.
"At best, charging the victim of a rape by police officers instead of protecting her from intimidation and stigma highlights the deep flaws on Tunisian law and criminal justice system," said Hassiba Hadj Sahraoui, deputy Middle East and North Africa program director at Amnesty International.
"At worst, it is an insidious attempt to discredit a rape victim and protect those she accused of raping her."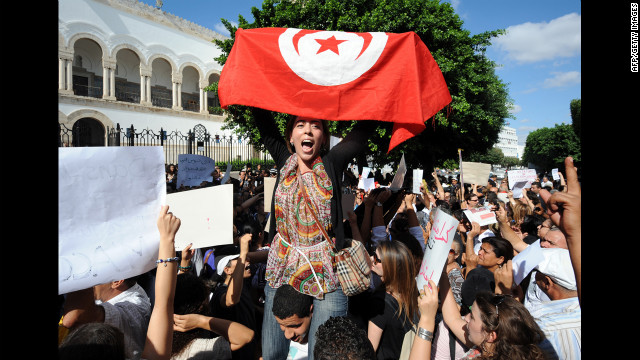 Link to Article:
http://edition.cnn.com/2012/10/02/world/africa/tunisia-rape-protest/index.html?hpt=hp_t3
Moderate Muslims Of Calgary: "How to Make Your Wife Happy?" BEAT HER!
Correcting her Mistakes

- First, implicit and explicit advice several times.
- Then by turning your back to her in bed (displaying your feelings). Note that this does not include leaving the bedroom to another room, leaving the house to another place, or not talking with her.
- The last solution is lightly hitting (when allowable) her. In this case, the husband should consider the following:
Link to Article:
Moderate Muslims Of Calgary: "How to Make Your Wife Happy?" BEAT HER!
Muzhgan Masoomi's attacker stabbed her 14 times with a thick blade used to slaughter animals, tearing wide gashes in her flesh before leaving the government worker for dead on the outskirts of the Afghan capital.
With a severe limp and no control over her bladder – caused by the blade scraping her spinal cord - the 22-year-old can no longer work at the Ministry of Public Works, where she was a financial assistant before the assault.
Women who pursue careers in ultra-conservative Afghanistan often face opposition in a society where often they are ostracised - or worse, brutalised - for mixing with men other than husbands or relatives.
Despite commitments to better the rights of women 11 years into the Nato-led war, some say the authorities need to do more to prevent violence against women who work, particularly in government roles.
There are now fears that as the 2014 deadline looms for most foreign troops to leave, opportunities for women in the public sphere could shrink as confidence weakens in the face of continuing violence.
"I have no enemies, no links to gangs, and look what has happened to me. The situation for women in this country is getting worse day by day," Masoomi told Reuters in her brightly lit home, a few minutes' walk from where she was stabbed.
Shaking her long black ponytail, Masoomi said of her assailant: "He didn't like women working out of the house". He threatened her with menacing phone calls and text messages in the months leading up to the attack. Her parents said the attacker, a relative who worked as a policeman, was now behind bars over the stabbing.
Read more:
http://www.rawa.org/temp/runews/2012/09/30/violence-stalks-women-workers-in-afghanistan.html#ixzz28pID16no
Four days ago, in the markets and at the hospital, Islamists began to ask women to cover their heads entirely [Editor's Note: many women wore light veils that showed some of their hair]. In a message broadcast on the radio on Thursday, they also announced that women were no longer allowed outside after 11 p.m. Since then, the Islamist fighters that patrol the streets have been monitoring the women, and they hit women who don't obey this new rule with their sticks.
Until now, many women in Timbuktu wore light veils that covered part of their hair. But the cloth, often white, was quite transparent. The Islamists have decided women should wear a much larger veil that covers their ears, and that it has to be black. They also banned tight clothes that many of the young women wear. Now, they're all wearing large flowing dresses or "toungous", which is a 12 metre long piece of cloth that is traditionally worn in the Sahel desert, on top of regular clothes.
CAIRO: An Egyptian cleric and member of the Constituent Assembly tasked with drafting Egypt's new constitution has said that girls 14-years-old are permitted to have sexual relations under Islam and has proposed reducing the marriage age limit as a result.
"It is permissible for the girl at the age of 9 or 10 to marry," Yassir Barhami said in discussing a woman's sexual reproduction and his interpretation of Islam.
The Salafist – ultra-conservative – preacher claimed that under Islam when a girl begins to ovulate she is ready for marriage. The cleric cited the Qur'an in arguing that any girl who is menstruating should be married and begin having children.
Link to Article:
http://www.bikyamasr.com/78631/egypt-sheikh-says-girls-should-be-married-have-children-starting-at-14-years-old/
10 Year old Christian girl forcibly converted to Islam and married in Pakistan
Gujranwala: September 16, 2012. (PCP) A Pakistani Christian girl student of grade 6th named Aney daughter of Tariq, resident of Dhula Gujranwala, was kidnapped on September 4, 2012, on her way to school.

The Muslim kidnaper Haider Butt son of Mohammad Ijaz announced same day of September 4th that Aney has converted to Islam and married him with her free will.
Link to Article:
http://www.pakistanchristianpost.com/headlinenewsd.php?hnewsid=3765
More to follow! We will shed the light of truth on this EVIL CULT!